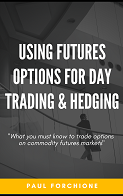 Click here to read Table of Contents for Book 1
Using Options for Day Trading & Hedging: $10 USD (83 pages)
Combine your own Technical & Fundamental approach to markets with Limited Risk option strategies on futures markets for Day Trading & Hedging. Get the eBook and put these strategies to immediate use on Day Trading futures markets!
Need a primer on how to trade futures or options markets? Oahu Education offers an easy to understand video course with step by step lessons in our Foundation Course. Scroll to the bottom under Learn More.
As a bonus to purchasing Paul's material from Oahu Education, you'll also receive a FREE video on how to trade off your iPhone, Android or mobile device.
Don't forget to sign up and receive your eBook bonus with purchase!
As a Commodity Trading Advisor and Options Strategist, Paul specializes in structuring options spreads that have a theoretical trading edge.
Paul's most recent work is a series of 10 eBooks with topical options lessons for intermediate / advanced self-directed traders of futures options spreads.
Upon purchase, you'll receive a receipt with instructions to Log in to our site and download your eBook.
---
Watch Interview with Paul Forchione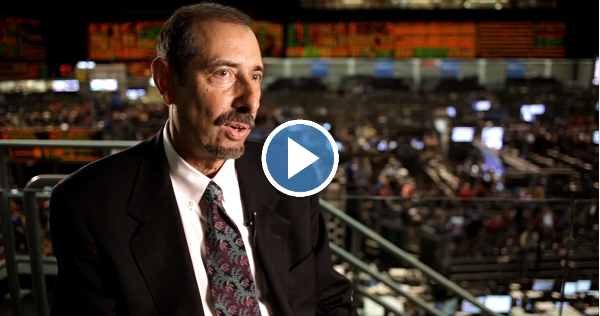 The video was taken near the floor of the Chicago Board of Trade in 2011.
In the early '80s Paul became a market maker on the Chicago Board Options Exchange. Two years later, he became a Floor Trader on the Chicago Board of Trade (CBOT) and traded options on US Treasury Bond futures for his proprietary account. For seventeen years, Paul was a full service futures and options broker. Paul's background also includes off-floor trading of futures and options, corporate financial forecasting and planning, and operations management.
Education:
MBA, Finance & Accounting, Northwestern University Kellogg School of Management
BA, Mathematics with Honors, Northwestern University