Our program is designed with a "hands on" approach to learning futures options trading. More than theory, watch practical lessons then experience execution and monitoring strategies. Get a series of sequential lessons to get you up and running now.
Practical Trading on Futures & Options Markets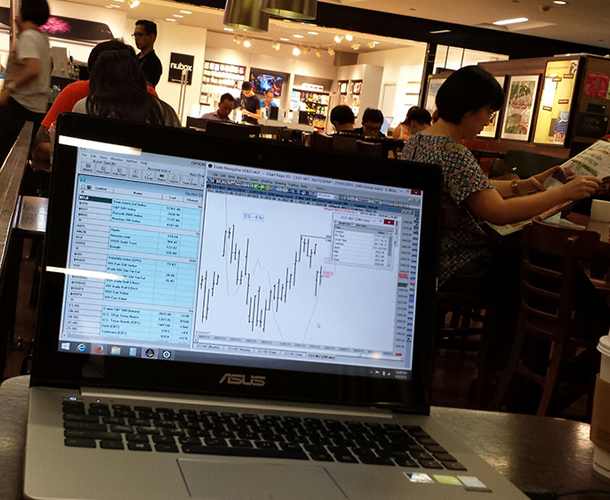 Click here for video on our courses
You'll have to access to step by step instructional videos and assignments. Ask questions with online scheduled chats. Enjoy the flexibility of learning at your own pace -- watch on mobile devices. This is a 30 day course where you'll receive reports each week to practice creating option spreads on select markets.

Professional traders and investors trade futures options spreads to manage risk and utilize creative ways to earn reasonable returns over the amount of risk taken.

In our online tutorial, we will quickly cover all the basics you need to understand Option Spreads as a foundation. This is a "hands-on" course where you practice, not just theory.

You'll learn:
How to calculate, debit & credit spreads

Cost and PNL calculations

Manage risk and targets

Use "The Greeks" in decisions

How to monitor your position

Understand vertical spreads

Short, easy to follow lessons