CME Bitcoin futures and options
Trading volume climbs in 2021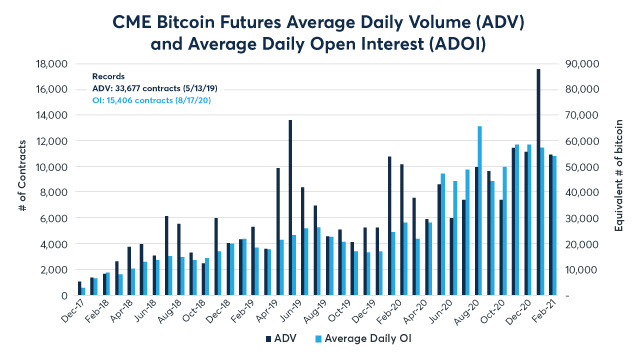 With bitcoin prices rising sharply, market participants are continuing to turn to CME Bitcoin futures (BTC) and options to effectively manage risk against adverse market movements or to efficiently express their view.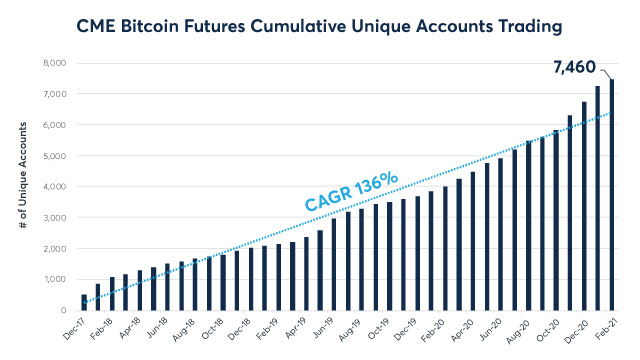 In January, a record 528 accounts were added, helping drive BTC average daily volume (ADV) to a monthly record of 17,549 contracts (87.7K equivalent bitcoin), up 63% YoY.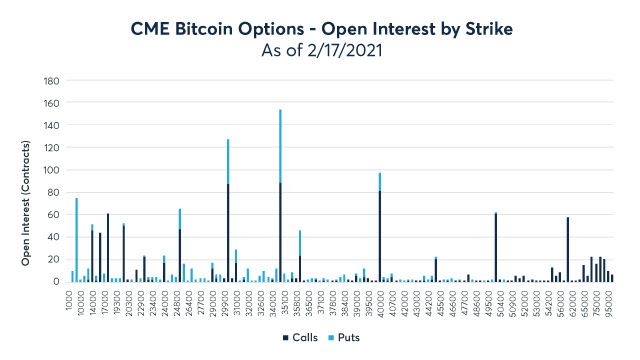 Bitcoin futures trading highlights*
YTD Average Daily Open Interest (ADOI) reached 11,161 contracts (55,805 equivalent bitcoin), 2.2x 2020 ADOI.


YTD ADV reached 14,988 contracts (74,940 equivalent bitcoin), up 30% vs. 2020.


7,400+ unique, active accounts have traded since launch. Of those, 733 were added in 2021, 2.3x more than in 2020.



The number of large open interest holders (LOIH) reached 89 YTD 2021, up 62% compared to 2020.
---
Exclusive webinar: Getting started with Ether futures
Watch the recorded webinar with Dave Lerman, director of education at CME Group, as he dives into the fundamentals behind Ether futures, the ether investor ecosystem, trading examples, and more.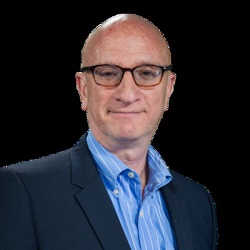 Also learn about Oahu Capital and Straits Financial's Crypto Lending Program for professional traders and institutional investors.
This new offering allows for institutional clients (ECP qualified) to trade futures and options contracts without having to liquidate their crypto holdings. They can build a diversified portfolio for hedging or speculating using assets already owned.