Get your copy of Paul Forchione's book, "Trading Calendar Spreads" or "Strangle Swaps". Learn techniques from a professional options trader to manage risk while speculating on futures markets.
Click here to view Paul's eBook

By using our website, you agree to accept our terms of use (click to read)
---
Volatility Curve & Skew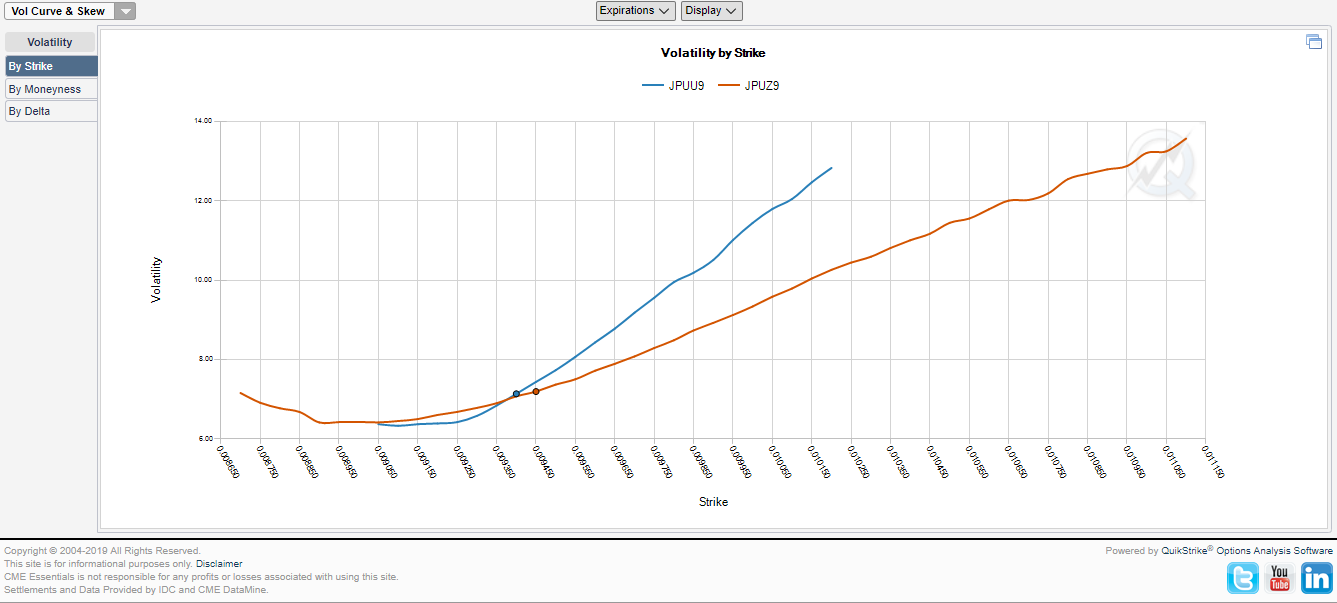 ---
Volatility
Options fall into the category of being slightly undervalued in non-volatile markets in the weekly options report.
Ask about the Weekly Option's Report for more information or watch our video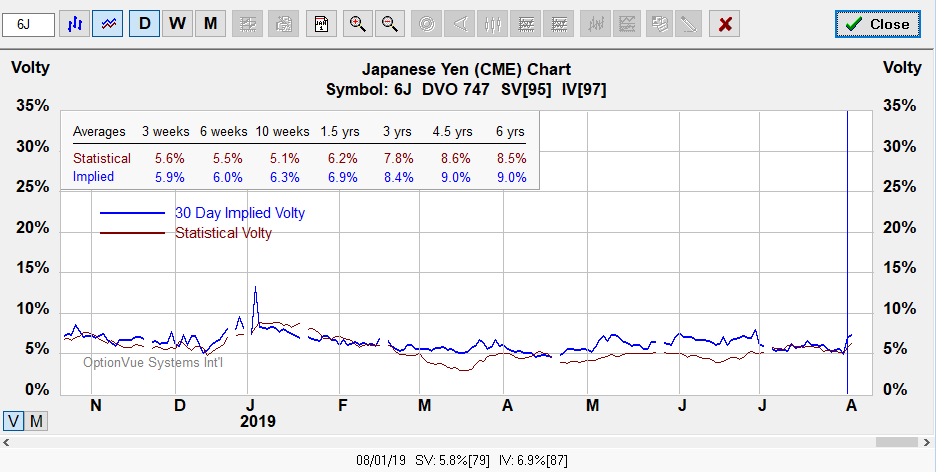 ---
Notes:
Contract Size - 12,500,000 Japanese Yen

Tick Size: Outrights: .0000005 USD per JPY increments (6.25 USD)

Trading Hours: Sunday - Friday 6:00 p.m. - 5:00 p.m. (5:00 p.m. - 4:00 p.m. Chicago Time/CT) with a 60-minute break each day beginning at 5:00 p.m. (4:00 p.m. CT).
* Tip: Click here to read a helpful tip about JPY futures and options
---
JPY-USD Charts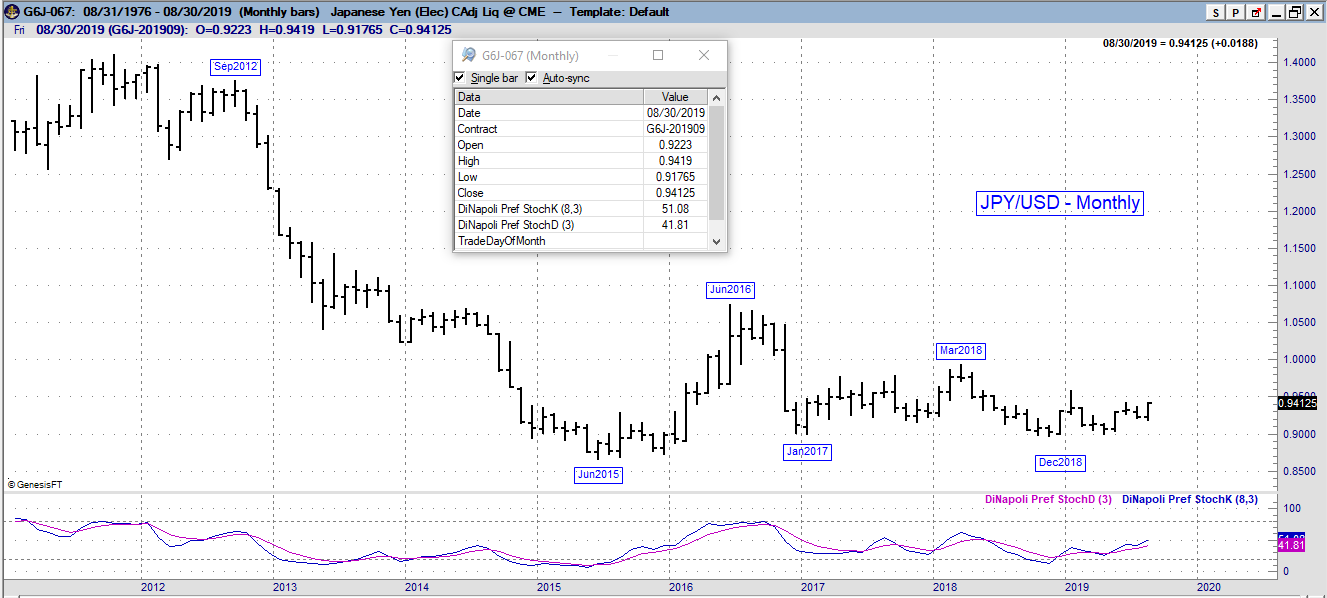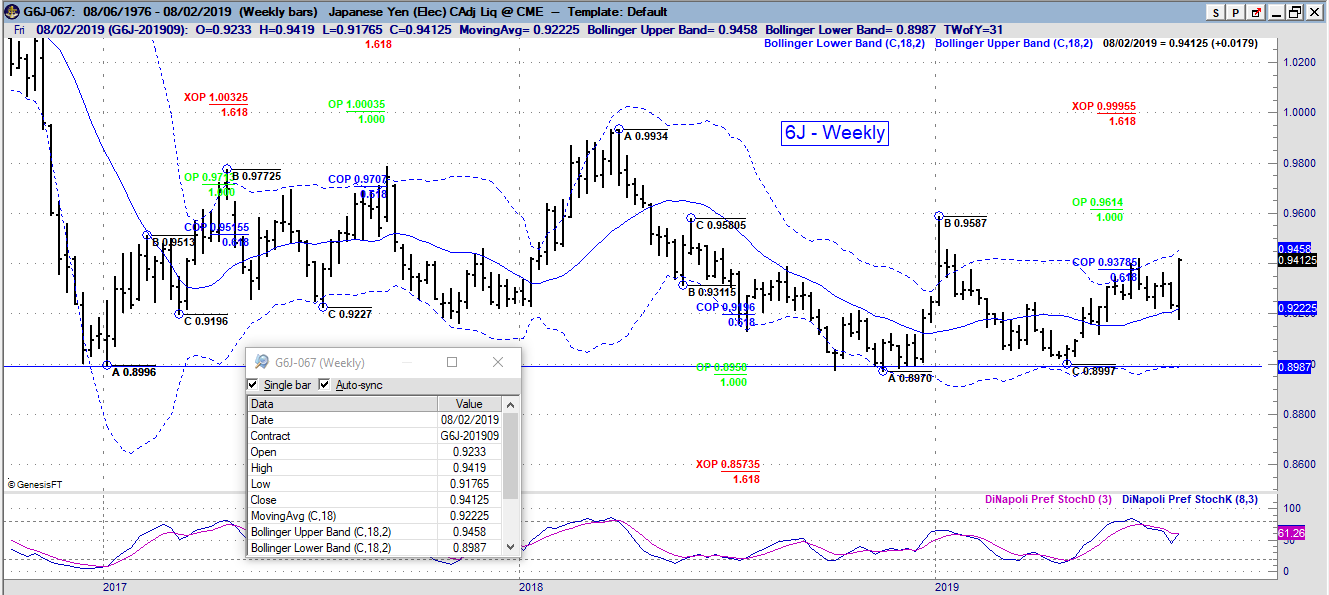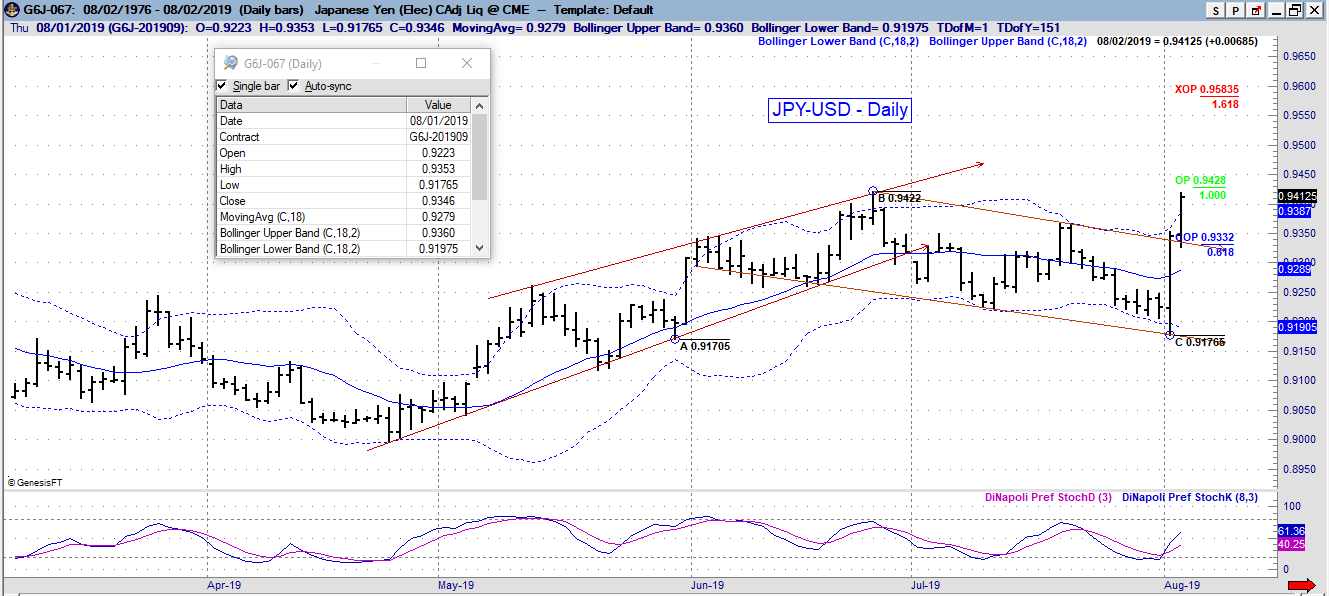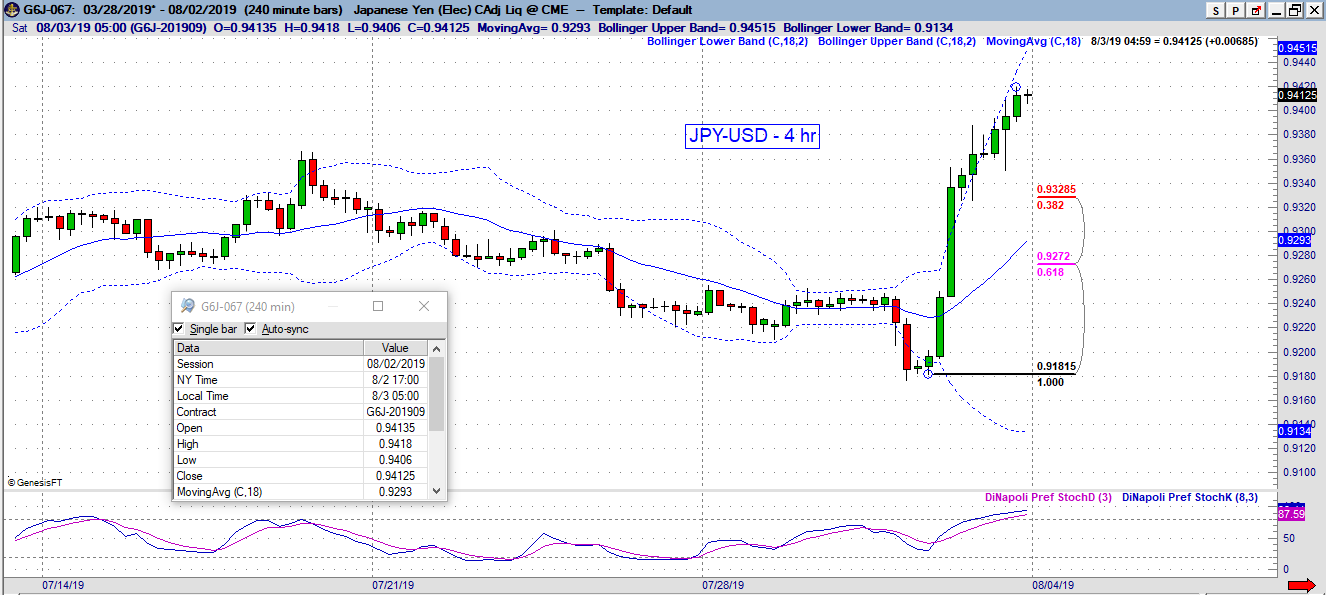 * Tip: Click here on enlarging images
---
Strategies
Below is a broken wing butterfly with bias to the upside. The position will benefit if the yen continues a slight trend higher and implied volatility were to drop slightly reverting towards historic levels.
The % yield shown in the diagrams below represent an estimated return on margin from projected dates shown below.

Below is an illustration of the position with a -1% drop in implied volatility.