Manage price risk on your live cattle, feeder cattle, lean hogs operations.
Animal feedlot (AFO) or packing facility, our tools can help you manage price volatility in your operation.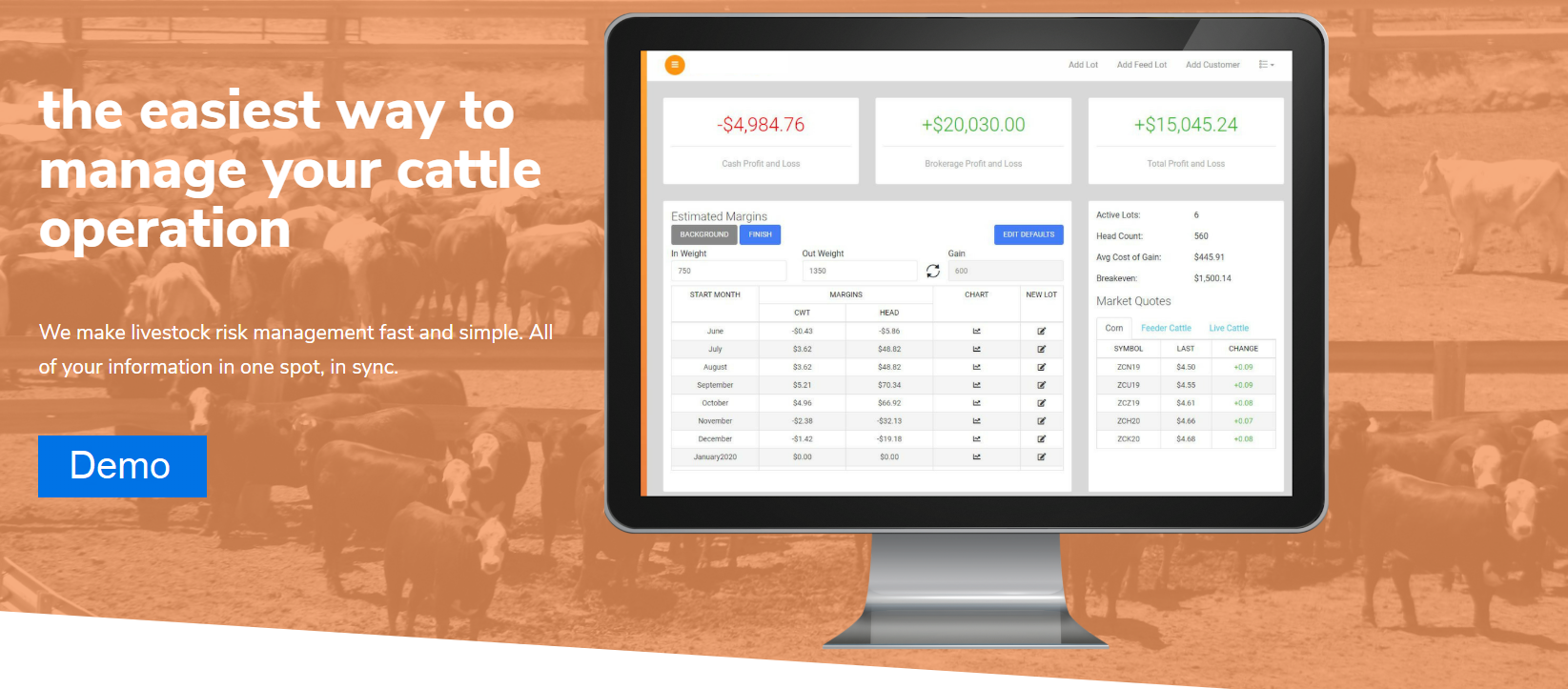 Test a number of 'what if' scenarios using mix of cash sales, insurance products, futures, options or OTC structures to see the net effect of profitability on your business. Make better purchase and marketing decisions.
Schedule time with our team for a demo using your business data so you can see the impact of making smarter decisions! Oahu's Ag Advisory bringing together best practices to manage agricutural products as soybeans, corn, cocoa, coffee, cotton, cattle, hogs and more. Get assistance from our team to build strategies, manage execution, trade finance, hedge accounting and CTRM solutions for risk management.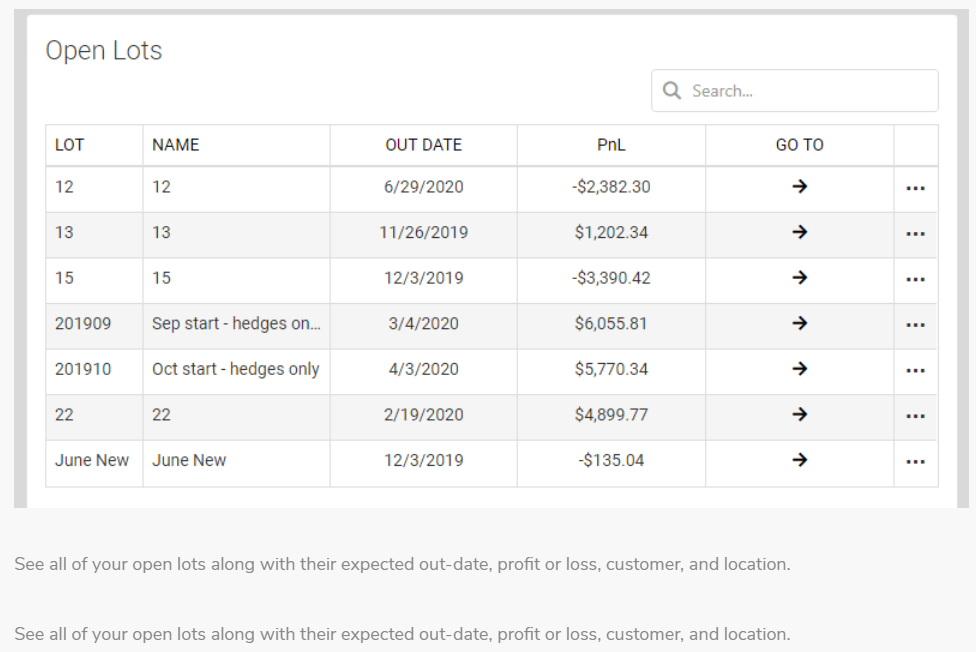 ---
Features
Lot Summary, Details, History

Margin Calendar

Quote Overview

Brokerage Positions

Automatic Import

Multiple Lot Allocation

Streaming PnL Tracking
---
Expert technology developed by experienced veterans helping operators with decisions to hedge price risk in their business. If backgrounding or finishing, use tools to easily manage estimated in / out weights and other default costs (rate of gain, shrink, yardage, supplement, vet, trucking, purchase and sale basis). Use appropriate futures months for feeder cattle, corn, and live cattle and calculates proper feeding margin. Clients collaborate with Oahu's advisory to easily manage price risk in their operations.
Let's schedule a time to discuss more about tools that can be customized to help your business.


---