An award winning platform for professional traders. As a registered CTA, Oahu Capital Group, LLC can help you set up and reach a wide network of brokers and clients looking to add managed strategies in their portfolios.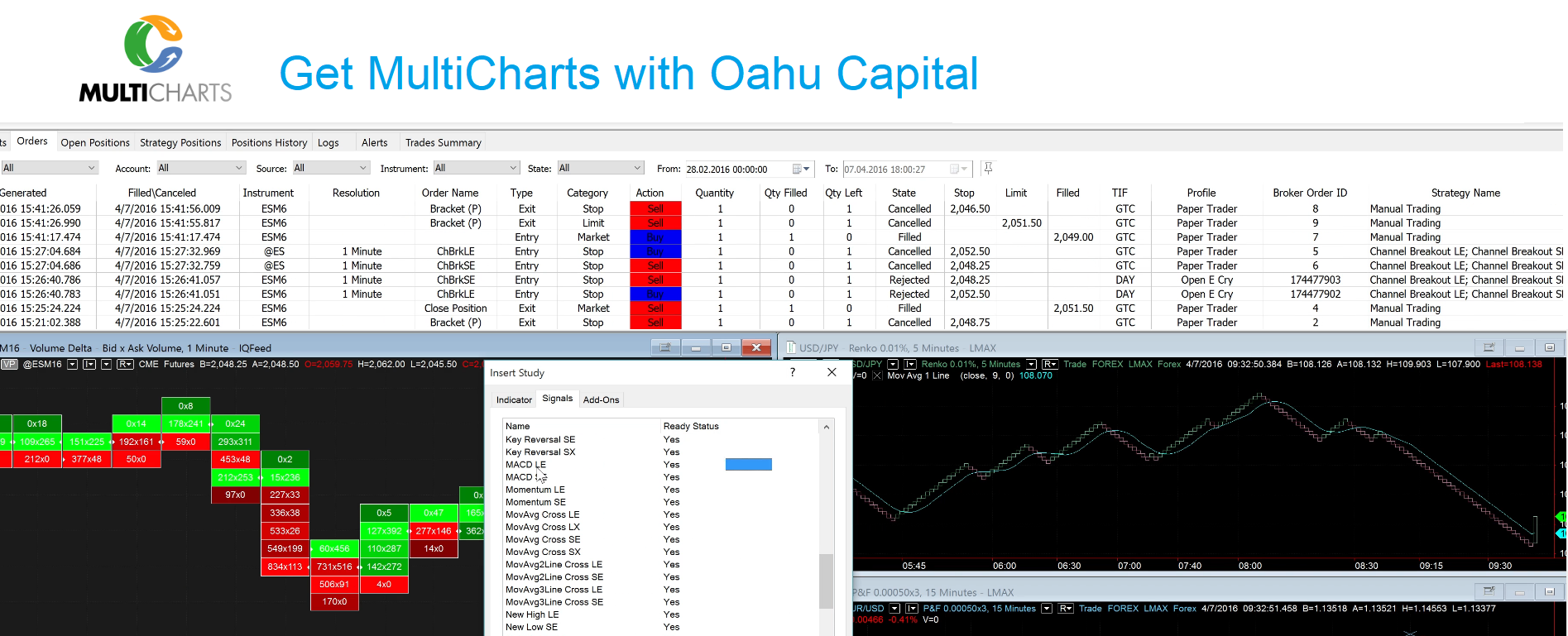 ---
MultiCharts
MultiCharts is a complete trading software platform for professionals. It offers considerable benefits to traders, and provides significant advantages over competing platforms.
It comes with high-definition charting, support for 20+ data feeds and 10+ brokers, dynamic portfolio-level strategy backtesting, EasyLanguage support, interactive performance reporting, genetic optimization, market scanner, data replay, and 300+ strategies and indicators. MultiCharts has received many positive reviews and awards over the years, praising its flexibility, powerful features, and great support.
Contact us for a 30 day free trial now!
---
Brokerage Integration & Support
Our team will help support set up of your integrated strategies on MultiCharts with our brokerage relationships. Oahu also works with partners specializing in the disciplined execution of trading systems where clients allocate funds in professionally traded commodity portfolios.
We can assist in helping you monetize your strategies through a wide network of brokers and clients. For more information on purchase and setting up with brokerages, please contact us.