Our ACE Mentorship program is designed to give you 1-on-1 personal time to craft your trade plan. You'll walk away with an understanding of different strategies you can use immediately around your view of markets.
---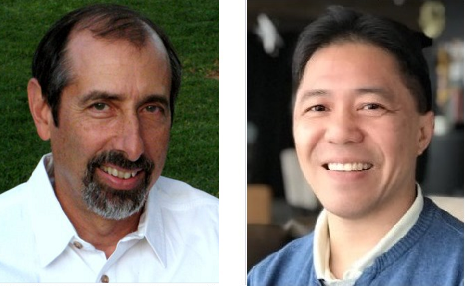 Let's discuss what we'll cover & get to work!
By completing the consultation request form, we'll collaborate together on an agenda of things you want to take away from our meeting before our scheduled session.
Click to complete consultation form
---
Not sure where to begin on option or spread strategies?
You've seen trade posts from our Watchlist. Perhaps you have technical or fundamental strategies and want to apply these with limited risk? Every mentor session you'll take away ideas and strategies to use immediately!

ACE-OAHU Mentorship
Complete the online trade assessment form

Confirmation of our agenda prior to meeting

Creation & backtest review of strategies


Access MarketPlus Premium custom strategies

Get a 1 month Free Oahu TWS Live account
---
If you've never traded options but have a trade idea on a market -- don't worry .. we'll start from scratch and still come out with a tradeable plan you can use immediately.
Don't know where to start?
Here's a sample list of topics we could cover in our mentorship sessions:
Step by step process of

A

ssessing markets,

C

hoosing strategy, Executing with your brokerage

Using the "Greeks" – How market movement, implied volatility, time decay impact your positions

Incorporate implied and statistical volatility into your trading decisions

Use – The ACE Program — to find the best strategy based on current or anticipated market conditions

Generate a Graphic Analysis to see how your positions will perform over time as the market moves

Employ implied volatility to your advantage and, when appropriate, neutralize its impact on your positions

Create positions that can be closed for a profit before the options expire

Trade delta neutral options positions and adjust them as the market moves & implied volatility changes

Identify the markets with the best options chains

Filter the markets for liquidity in order to get the best possible fills on your orders

Feel comfortable by establishing positions that fit your own personal risk / reward profile
We will teach you practical techniques for trading options that are used by professional traders. Paul Forchione is a veteran options trader and strategist with over 30 years of experience who has traded in the pits at the CBOE and CBOT and handled hundreds of client accounts as a broker and CTA. He is also the creator of The ACE Program known as 'the encyclopedia of option strategies'.
Learn how to identify which futures markets have overvalued options and which have undervalued options. For these markets he then teaches you how to become an options "architect" who structures options spreads that have a trading edge for bullish, bearish and neutral market outlooks.
" class="modal_link" data-modal-class-name="no_title">Click to see a list of advanced topics
---