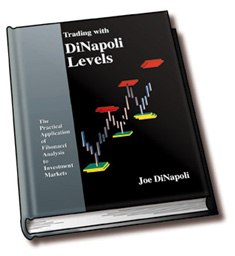 Learn advanced Fibonacci techniques from Joe DiNapoli. Eighteen years in formulation, 18 months in the making, professional trader, lecturer, & author, Joe DiNapoli, full length 300 page book.

---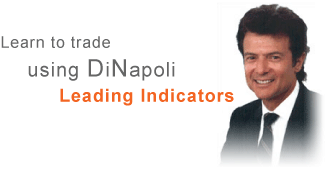 We strongly recommend purchasing Joe DiNapoli's book as a complete reference towards understanding his work and applications to trading. While reading the book, you'll have access to a private forum and professional traders.
Apply DiNapoli technical indicators across stocks, futures, FX markets with TradeNavigator Software


---
Upon making a payment, please be sure to provide your address and whether you prefer Regular Mail or FedEx. We will send a separate email with shipping quotation and electronic invoice to finalize your order.