OptionVue is a front end software that allows professional option traders to model and execute sophisticated spreads. Watch a library of video tutorials below and consider learning to trade futures options from our collection of Paul Forchione's eBooks.
OptionVue only allows a 2 week trial. However, if you request this with Oahu Capital completing our form below, we can usually provide an extended trial up to 30 days with real-time market data. Complete the form below and please state in the last field your experience and interest in trading options markets.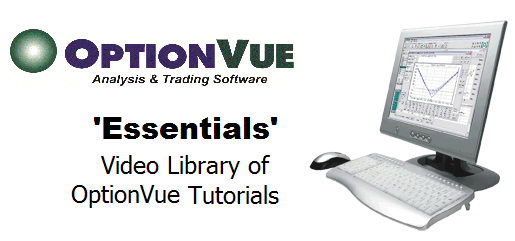 ---
Part 1: Basic Videos

Below are links you can click to watch videos on using OptionVue software.
---
Part 2: OptionVue Essentials

Here is a general list of basics you'll want to learn.

Matrix and Graphic Analysis
Graphic Analysis and TradeFinder
Price and Volatility Charts
Auto Scan Tools: Trade Finder, Survey and OpScan
Portfolio Manager: Info, T.Log, Status, and Reports
Following a Trade: Portfolio Manager
BackTrader and Managing Existing Positions
---
REQUEST TRIAL
---